We spent Easter hurrying to complete a bunch of details since our mason promised to start plastering if we finished. So we spent the better part of two days scraping loose mortar/plaster out of brick joints in the front room and wired both the small bedroom and the last missing outlet in the front room.
With that done, the mason could finally plaster the front room! The first room that looks like a room again! Whoooooppppeeee!
This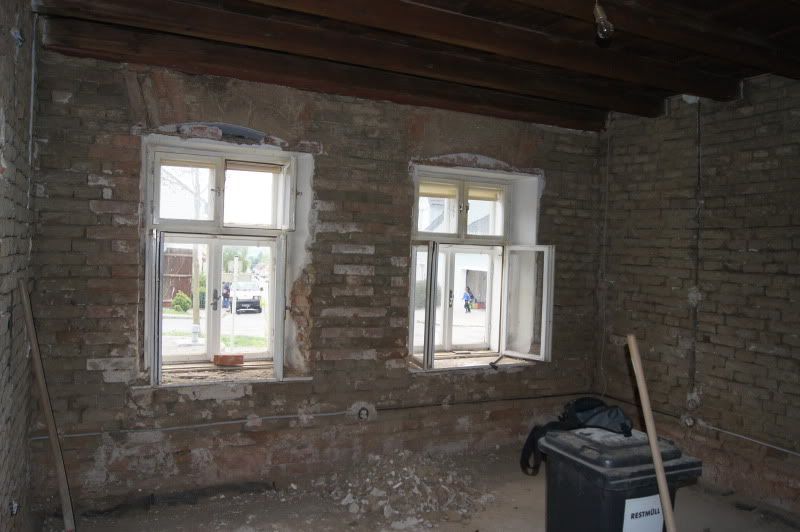 became this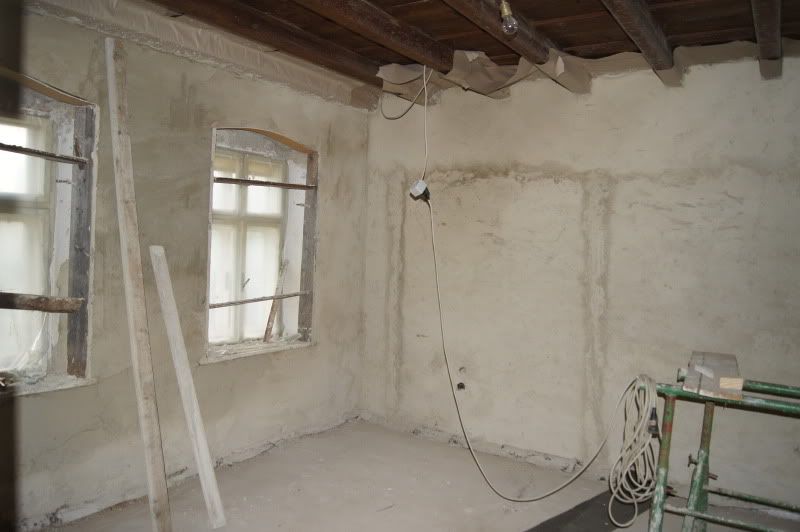 PS: I just realised that I'd never finished this post, probably because I found posting pictures too annoying. So I decided to post it with just these two pictures. The second picture is just a "during", taken before the finish coat was applied.