Waiting makes me nervous.
I mailed the plans to the architect late Sunday and posted a question regarding the ground floor walls on a German construction board and haven't heard anything so far. That means I'm done with that stage of planning and all I can do is sit around and wait.
In my previous projects I didn't really have to wait - since we did most things ourselves work pretty much went at my pace. This project involves a lot of professional work, that makes it far more complex and unforeseeable.
In the meantime... some random pictures.
That's what I envision for the bathroom (clean of course):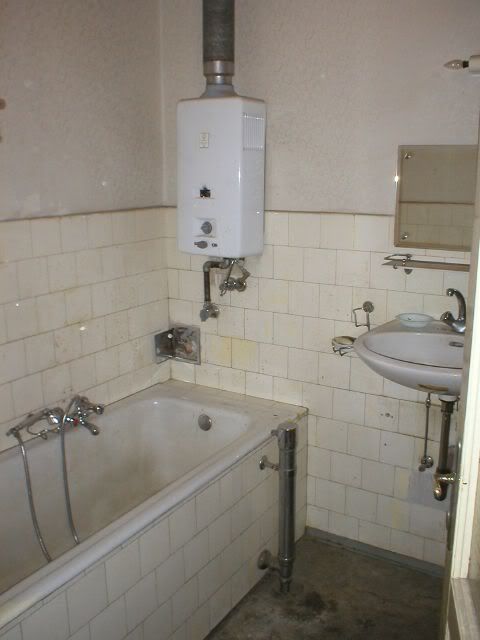 I want to mix in blue tiles though, maybe a border, and most definitely a clawfoot tub. Re-using the weird free-standing drain is tempting though... we'll see. Most likely it won't happen since most of the crucial parts are missing.
Just plain eye candy: a selection of various vintage light switches and sockets dating from roughly 1890 through 1960.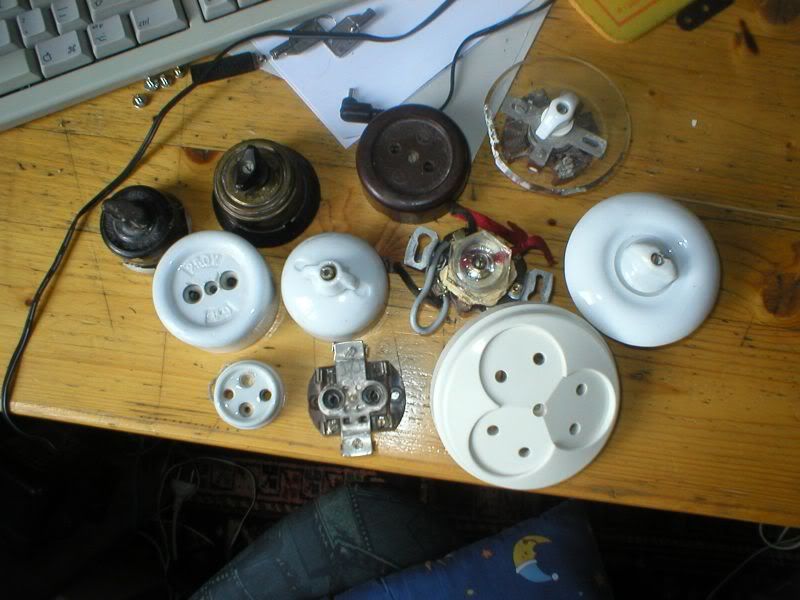 Fairly old (probably 1950s) electrical meter: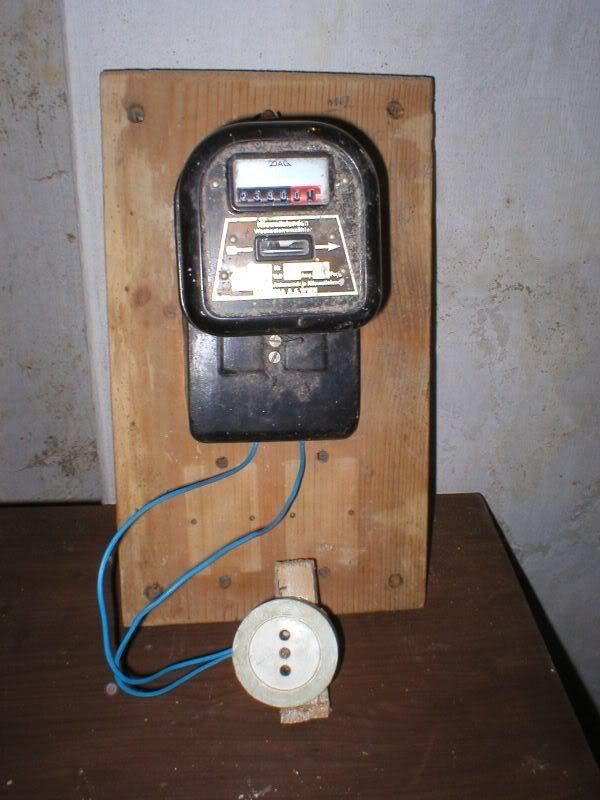 Originally there were two fuses on the board which I'll put back when I ever manage to restore this thing. They were gone when I got it, but the ghosts are still visible on the wood.
It's only good for 10(!) amperes... (modern meters are designed for 40-60 in Europe and 150-400 in the US).
This is the look I want to recreate for the work shop wiring (using modern materials though).